If you are going through a dark, scary, and emotional time, and you are not sure how you got to this point in your life, we understand and we can help.
We will listen to your story, and you can trust that our experience will guide you through the legal process to help you achieve your goals. We take a comprehensive approach to your legal issue. While in some situations, the most economical approach may be to resolve your case by way of collaborative methods, there are times when litigation is the only answer. We are prepared to handle all scenarios.
Rebecca, Sherrie, and Elizabeth have been working together as a family law team since 2014. We know that family law matters can get messy, and you need the best team working for you and representing your legal interests. Our team is dedicated to ensuring that you understand all aspects of your case, and we will be patient with you and empathetic as you go through this difficult time in your life.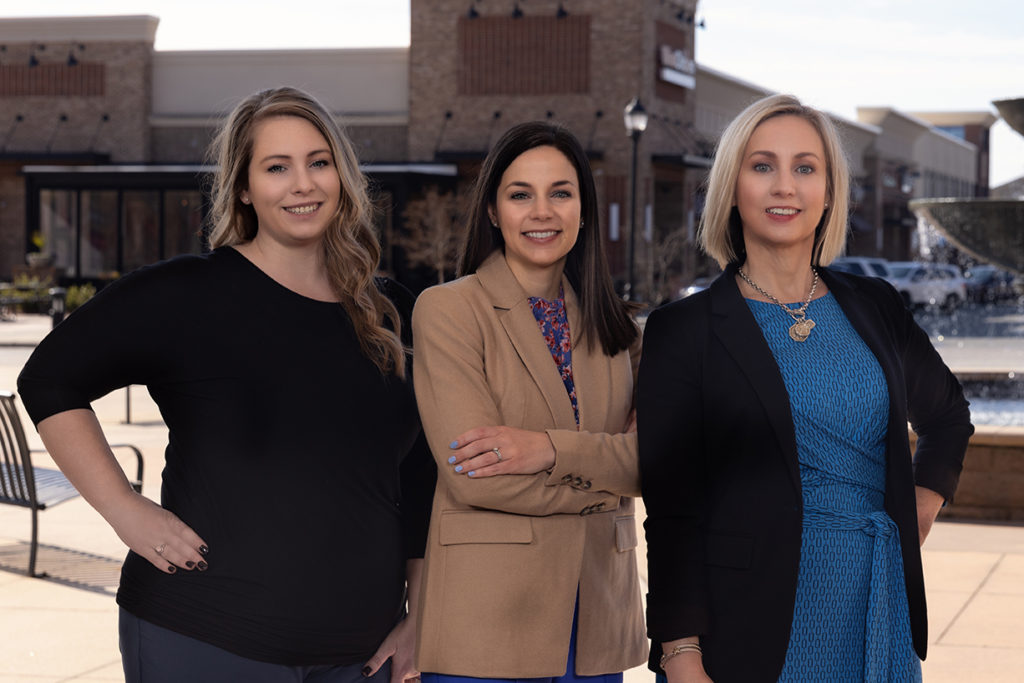 The best part about hiring our team, is that you have access to all members of our team. While you may have a designated attorney working with you on your case, you will not be overlooked if one person is out of the office. Our experienced paralegal, Elizabeth, can also talk with you to set up appointments or ensure that important messages get to your attorney if your attorney has a busy day in court or mediation. Sometimes two attorneys are better than one. If your case involves complex legal issues and a large time commitment, then you can hire two experienced family law attorneys to assist in the preparation and presentation of your case. You will have peace of mind when you hire Robison Smith Law to assist you with your case, and a huge weight will be lifted off your shoulders.
At the conclusion of a case, our clients are so grateful to have that closure. The clients who hired us after having a negative experience with a different attorney have told us that they wished they had found us and hired us first.
Throughout our years of working together, we have assisted clients in a multitude of ways. Things may happen in your life during the pendency of your divorce that can affect your family law case. We can assist you with any domestic violence issues that arise, we can represent you in the event you get a traffic ticket, or we can assist you if you get sued in small claims court or need to evict a tenant. After your divorce, we can advise you on your estate planning documents, so that you feel prepared to move on with your life.